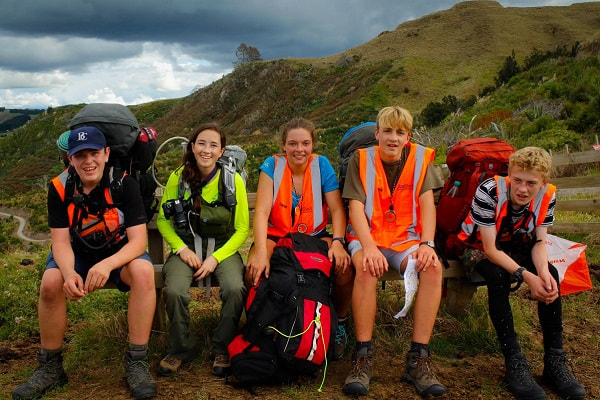 The Youth Search & Rescue programme is an independent non-profit organization which enables students to develop the necessary skills to participate in becoming full active members of community volunteer Search and Rescue and Emergency Management organisations.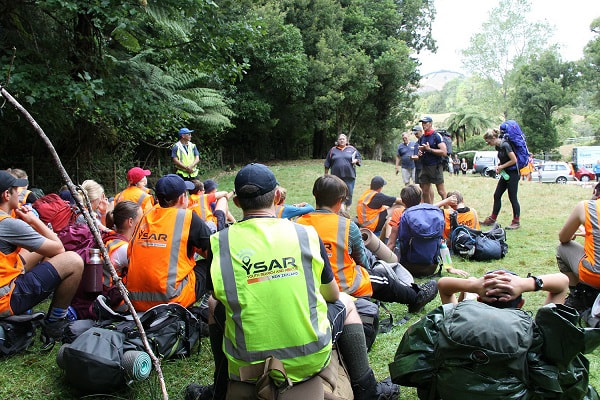 The programme is delivered by skilled instructors with backgrounds in Emergency Management, Search & Rescue, military, medicine, outdoor education specialists, police officers and firefighters.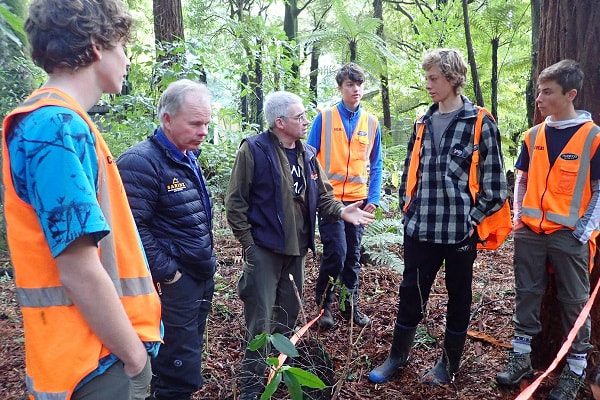 We are truly grateful to maintain a network of kind-hearted supporters who contribute funds, food, and in-kind assistance, enabling us to provide an exceptional youth development program. If you wish to contribute to YSAR's mission, please get in touch with us.
We are delighted to announce that YSAR
(Youth Search and Rescue) have recently set up
a Community Group Fund at Acorn!
The fund is invested and generates returns, which are distributed back to YSAR each year. It's a fantastic way to generate a sustainable income stream for YSAR
You can help YSAR to build their fund and secure the future of their organisation by leaving them a gift in your will, or by donating now on our website (For acorn to help you set up)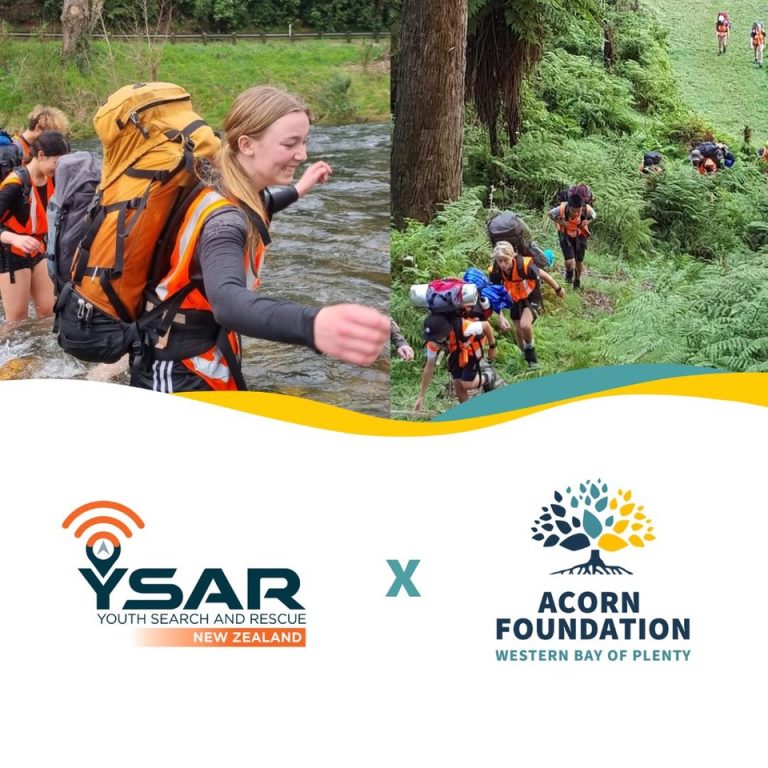 Weekend training exercises
Training modules delivered
SEARCH AND RESCUE or Emergency Management VOLUNTEER?
An operational SAR or EM volunteer is a person who, of their own free will, and without expectation of profit, gives their time, effort and skill in responding to emergencies by carrying out lifesaving SAR or EM operations, as required 24/7, as part of an organisation recognised by the statutory authorities.
Every member of YSAR is a volunteer, and the only way we can continue to operate is with your help and support. No matter how small, personal donations help to keep the team running. Whether a small contribution to training costs, or as a corporate sponsor, we welcome your help to enable us to train the next generation of SAR and EM volunteers.
What our students and parents have to say...
Being involved in YSAR has opened so many doors for me. It helped me develop the confidence, discipline, strength and character that enables me to reach my goals. YSAR only built and strengthened my love for the outdoors and through the training and knowledge I have received through the programme, I am able to give it the respect it deserves. I have been pushed to my limits mentally physically and emotionally and have had the time of my life. I've achieve things I never imagined I could accomplish and the people you do it with are friends for a lifetime, I cannot recommend it enough.
I wanted to thank Steve, Andreas and all the other instructors for teaching me so much during the YSAR course. I wasn't able to attend the farewell meeting so I couldn't do it in person. I learned many valuable and life-long lessons during the three years and grew so much as a person. Through YSAR, I became more resilient and confident through real experiences in the bush and the classroom. I just wanted to acknowledge how invaluable the course and all the people involved are in strengthening young people and providing them with a robust and diverse skill set that transcends search and rescue.
When I first started YSAR I was a very shy teenager with almost zero self confidence and only a small group of friends. The thought of going to my first meeting as a year 1 student made me so anxious and scared that I almost didn't go! Fast track to now, I am a completely different person. YSAR not only taught me specialised skills that set me apart from my peers, it also gave me confidence and allowed me to break out of my shell. I formed life long friendships with people of different ages and backgrounds and allow me to learn core qualities such as effective teamwork and leadership. I completed the 3 year course in 2014 but it still influences my life positively through employment and opportunities because of the qualifications I have completed and the skills I have learnt. I cannot thank Steve and the team who supported me through my experience enough!! The personal growth I have made because of YSAR has been exponential!
YSAR has been such a great find for our two teenage boys, one of whom is currently involved. It's personal development and practical/life skills, interaction with wonderful role models and friendships with 'their tribe' – other kids who like to get outside and do stuff! This organisation has had, and continues to have, a profoundly positive impact on their lives, largely because of the wonderful people who are involved. We are enormously appreciative of the volunteers who support and push and impart knowledge and give our sons the confidence to tackle all sorts of challenges. Thank you.
When I first joined YSAR Tauranga I was nervous. So many new people, so many hard tramps. But as the first day of YSAR flew by, I began to realise that joining YSAR was the best thing I had ever had happen to me in my life. Everyone was just as crazy as me, and all of us loved the bush. In fact, it was YSAR that ignited my passion for outdoor recreation and the outdoors. Because of YSAR I am now an outdoor addict and currently attending a course in Outdoor Recreation, and I feel like I am living the dream!  The things I have done in YSAR, such as navigation, river crossings, first aid, leadership skills, abseiling, rope work and overall fitness have been a massive help in my course, and have also boosted my confidence and leadership skills when doing these activities. I've even had to teach my team a few navigation techniques! Overall though, I have no idea where my life would be if it hadn't been for YSAR, and I am immensely glad that I was lucky enough to be accepted!
YSAR helped me in many ways but a main aspect of that was in life skills, it taught me how to be a leader when others needed direction, my public speaking and confidence around others greatly increased through YSAR as these things are a must do in regular activity during camps ,also it taught me responsibility for the actions I make. YSAR allowed me to experience a whole other side to life through the outdoors that I would never have had the chance to see other wise.
I am very impressed with all the amazing things YSAR is doing and continues to do. It makes me excited for my daughters future and the incredible opportunities this will open up for her. You guys truly are amazing people dedicating your time to this and providing such great role models for our kids. Thank you so much!
Over the weekend I had the pleasure of going to a parents camp with YSAR Tauranga with my son at a facility on the Waikato side of the Kaimais. What a great experience. We spent 4 hours seriously bush bashing on Saturday. Red line navigation with help from our two 2nd year YSAR assistants. It's hard to believe we only travelled 2kms in that time. It felt more like 20!! I'm so impressed with the YSAR programme for these kids. It's teaching them so many different skills. To be confident navigating with map and compass in bush like that at 14 and 15 years old in pairs just with radio contact I think is pretty amazing. Just as amazing are the people who run this programme voluntarily. They really do a fantastic job. Might have to put my hand up to help next year .
YSAR has been so far one of the most amazing experiences I could have hoped for. The opportunities available to us for minimal cost is above what Id ever expected. Such as the ESRI user conference in Auckland, the Emergency management conference in Australia, the Leadership and tracking courses, the Marshaling for different events and the USA exchange coming up (which i'm definitely gunning for!) The skills and knowledge we have all learnt already like Nav and First aid. YSAR has so far helped me gain confidence in public speaking and engaging with others. The freedom YSAR allows its students is great and I really like the fact that if students want to there is always something to learn along side the program such as the ArcGIS and the native plant life. It is a bit of a shame that my year group had a bad run with leaders coming and going but that's pretty understandable. I do also wish we could have spent more time with the other year groups especially the ones above us because we didn't really do much of that and I hope we get to spend more time with the year groups below us before we leave too. Also for myself would like a couple of harder and longer exercises (physically and mentally) and a couple more night scenarios with all year groups. overall pretty happy with the opportunities available. Hopefully I have time to come back next year and help out a bit.
Everything I got to learn and experience was great fun and worthwhile. I feel it was a great opportunity to make friends and to learn from people who were really genuine and passionate about what they do. I enjoyed learning not only so many new skills, but also things that could help myself and others in dangerous or life threatening situations. I would definately recommend it to anyone who enjoys the outdoors and wants to gain some amazing new experiences and make friends. This sort or program, or something like it, should become part of standard school curriculum. You can find yourself out in the middle of a forest, cold and wet and hungry, but when you and your team manages to navigate your way back to camp using the skills you've learnt and helping each other the sense of accomplishment is well worth it. It definitely makes you appreciate the creature comforts of home more, but at the same time you can't help but crave more. And if anything you can get an idea of how someone lost somewhere in the wilderness feels and can appreciate how important SAR volunteers are. Thank you to Steve and everyone else who volunteers their time to teaching and sharing their experiences to the YSAR students. You all do amazing work. I'm so grateful to have had the opportunity to be part of YSAR.
The resilience fostered in the students, social connections they make, being able to be involved as a parent helper (also provides opportunity to meet the other students) 2019
YSAR has provided the opportunity for my son to learn, interact and grow in confidence all in a safe, nurturing and challenging environment. 2019
YSAR training enables the development of real life skills in a practical environment. It provided me skills to make a difference in the community, where it really counts.
The programme provided a safe environment to challenge my child and allowed her to face new challenges which helped her to grow in confidence, leadership and skills.